Articles
Solution for Education
You need to reform & redesign the University's network to be more standardized so that you can apply new advanced curriculum, or new application software to improve teaching quality (?)
Or just merely solving the bandwidth load for a "huge" number of students, or expanding the Building, Faculties that have problems limiting difficulties, .. etc ..?
All network infrastructure problems can be supported and handled optimally and effectively when working with DWN Team.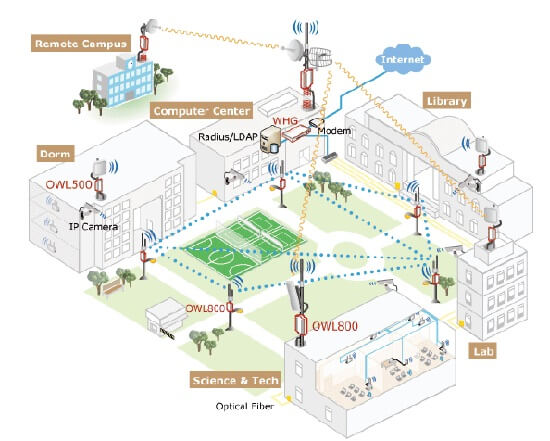 We are providing many solutions for the SMART SCHOOL model with the following modules:
1. Network networking solutions (wired / wireless) with strong waves & high loads
2. A radical E-learning solution
3. Content management solutions for students / students
4. Solutions to monitor student behavior / activities
5. PABX PBX solution & phone
6. Solution Camera / Server / Storage / Cabling / UPS, ..
Please contact us for prompt advice & problem solving.
As you know, information technology is the foundation for all breakthroughs in educational development and international integration. Opportunities will be for those who know how to grasp, take the lead and assert their position!